Football museum FANATIC
The life's work of 'Oranje' fan and avid collector Jos Lenssen was given a prominent place at HUP on Tuesday, April 2, 2019. The gigantic football collection started at the age of ten with the ticket for a first football match.
'A hobby that got out of hand' turned into one of the most exceptional collections in sports. From shirts and soccer shoes of soccer heroes, who were part of the most fantastic goals, to the complete 'Tyrolean outfit' of Louis van Gaal that he wore during the inauguration of the German Meister in 2010. At HUP you are pretty much on top of it.
How about the shirt in which Diego Armando Maradona led daily training sessions during his stay at HUP in 2017? That one hangs here, too. Along with the original soccer shoes used to score goals by Samuel Eto'o, Romário de Sousa Faria, Ruud van Nistelrooy, Ruud Gullit, and Marco van Basten. A paltry 650 original match shirts from clubs and national teams, 800 famous soccer books, and many more special soccer memorabilia. And that's beautiful. See for yourself.
Jos' collection would not be there without his diverse soccer contacts. Through these social contacts with Louis van Gaal, Jordi Cruijff, Guus Hiddink, Hans van Breukelen, Wesley Sneijder, and more soccer heroes, he managed to collect real collectors' items.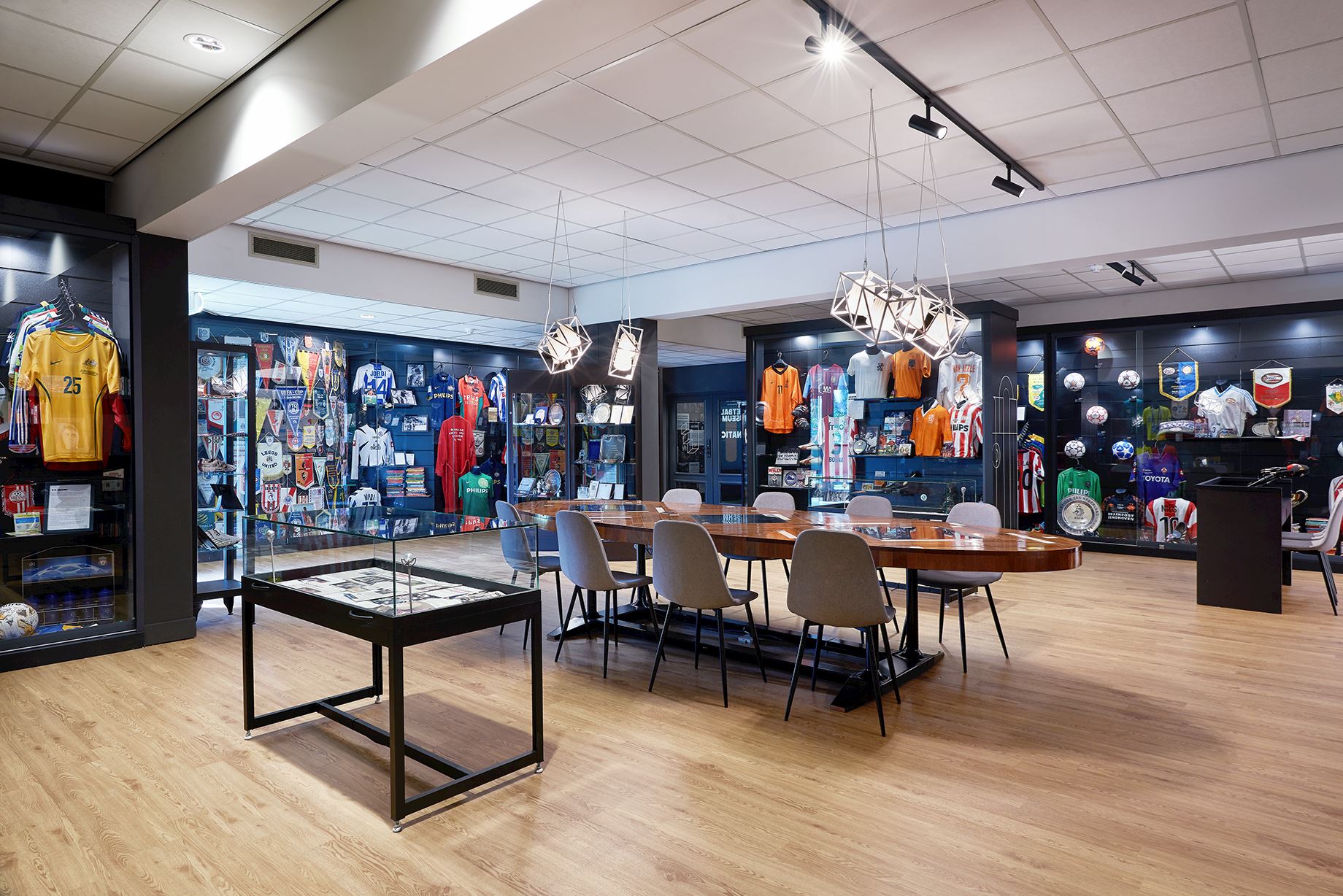 "Unbelievable what an inspiration you get. In this hotel, everything is top notch!"
- Louis van Gaal
Check out the football museum in HUP
We welcome you 365 days a year from 07:00 to 23:00
View the photos of the opening on April 2, 2019 below